About Sfera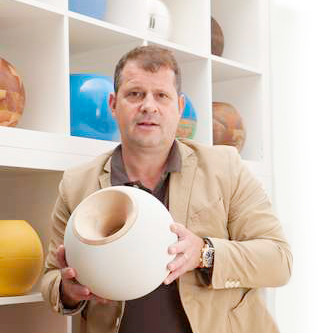 "We want to lend this meaningful moment of farewell its proper dignity."
With this target in mind we set to work and created something beautiful and valuable for this important occasion: Urns in the shape of spheres with an opening which symbolizes the crossing from the here and now to the hereafter. Urns which can be combined individually and can also be personalized. Urns which set a sign of appreciation. Urns which remain as a beautiful memory.
---
Legal Notice
Sfera GmbH
Grillparzergasse 1 Top 2
2340 Mödling AUSTRIA
Managing Partner:
Mag. Christian Stüger
Mail: office@sfera-urns.com
Tel.: +43 664 7345 6602
FN: 370562w
UID: ATU66820103
Raiffeisenbank Regionalbank Mödling
IBAN: AT97 3225 0000 0070 4411
BIC: RLNWATWWGTD
All rights reserved.
---
Partner
Distributors
Funeral Enterprises
About us